Top outdoor patio trends for summer 2015
1. Lime green accent colors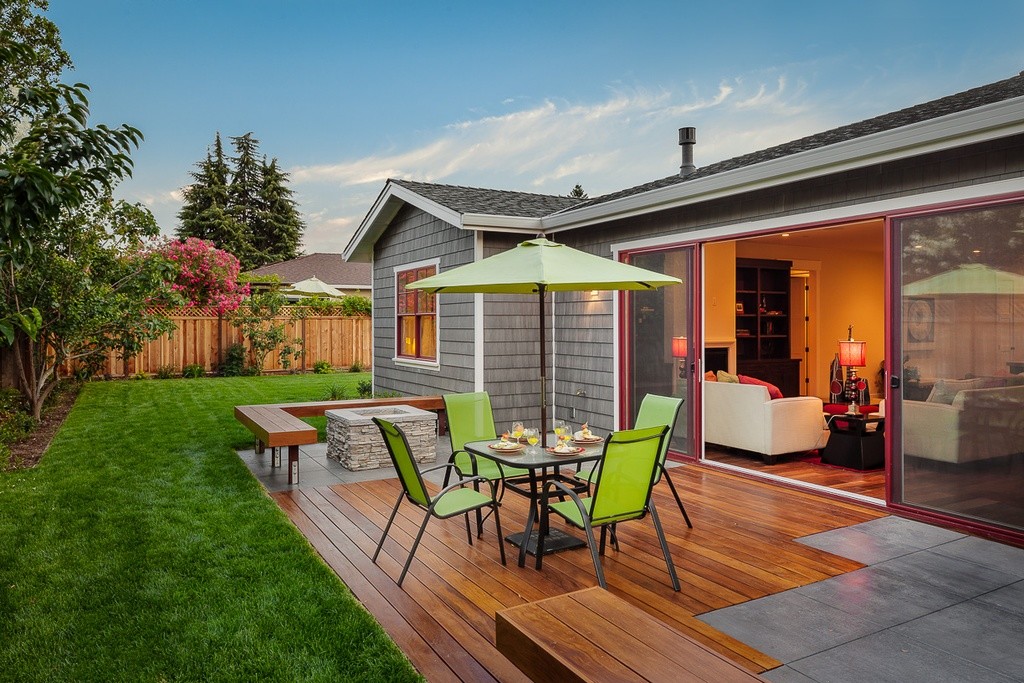 Source: Urban West
Lime green will be the most popular accent color for summer 2015. Expect to see this fresh, natural hue manifest in a variety of materials and textures — from throw pillows and vases to outdoor umbrellas.
2. Vertical gardens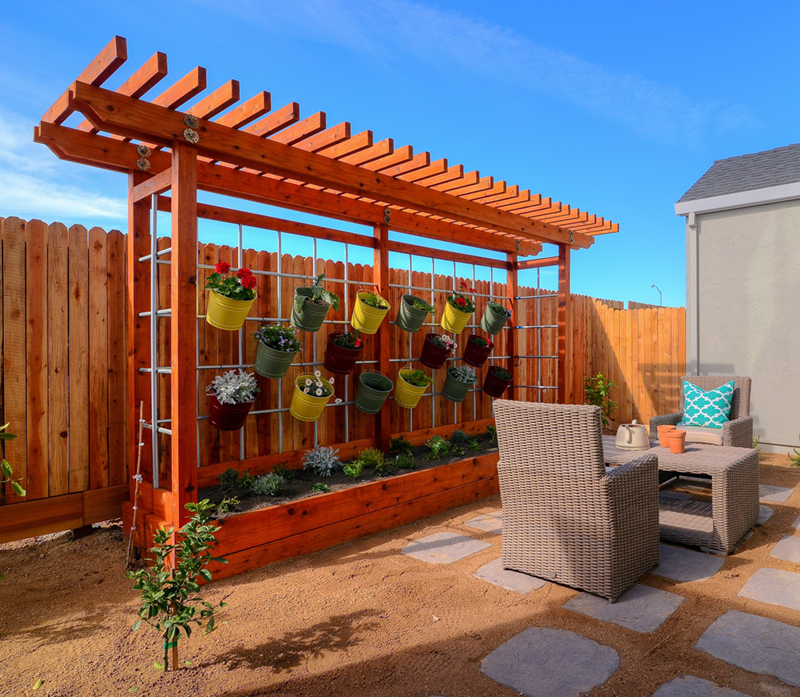 Source: Kerrie Kelly Design Lab
Low-maintenance plants and succulents will be very popular this season, especially in regions that have water shortages and drought. Vertical or wall gardens offer a sophisticated home for succulents, herbs and other low-maintenance plants, and will be one of this season's biggest outdoor patio trends, especially in condo and apartment decks where floor space is limited.
3. Hurricane candles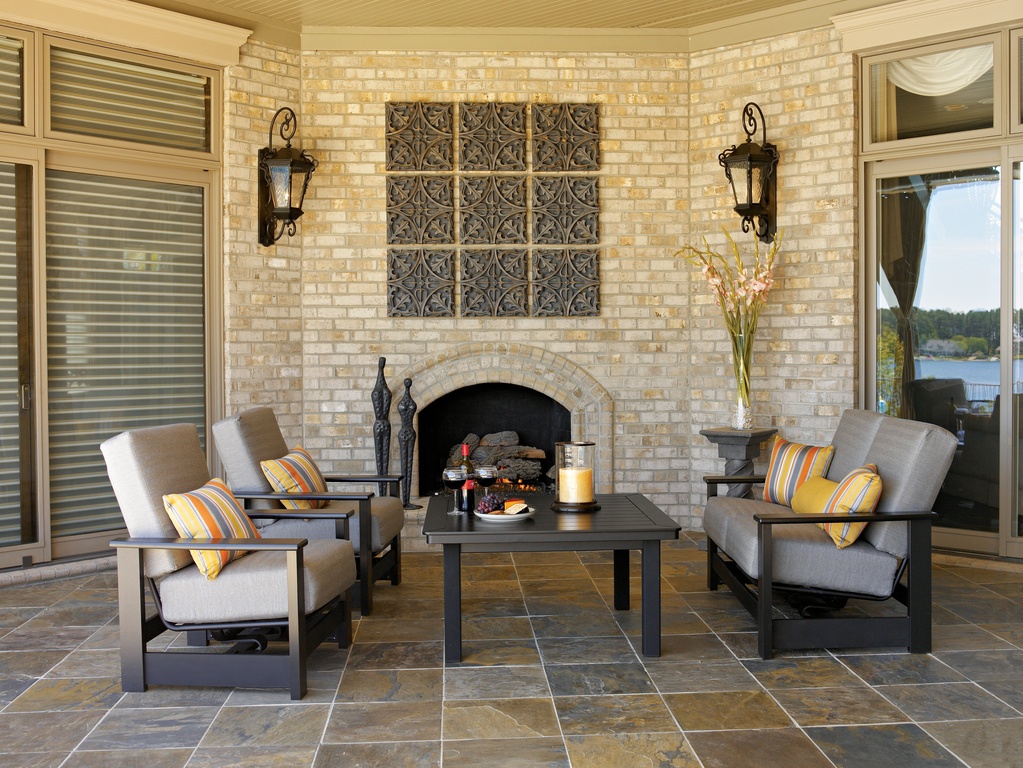 Source: hayneedle
Hurricane candles are this season's most popular outdoor lighting solution, and will be equally prevalent among budget and luxury spaces. When grouped together on tables or lined up along the patio floor, hurricane candles are romantic and create a wonderful ambiance that can be enjoyed on any budget.
Three fads to replace
1. Tuscan colors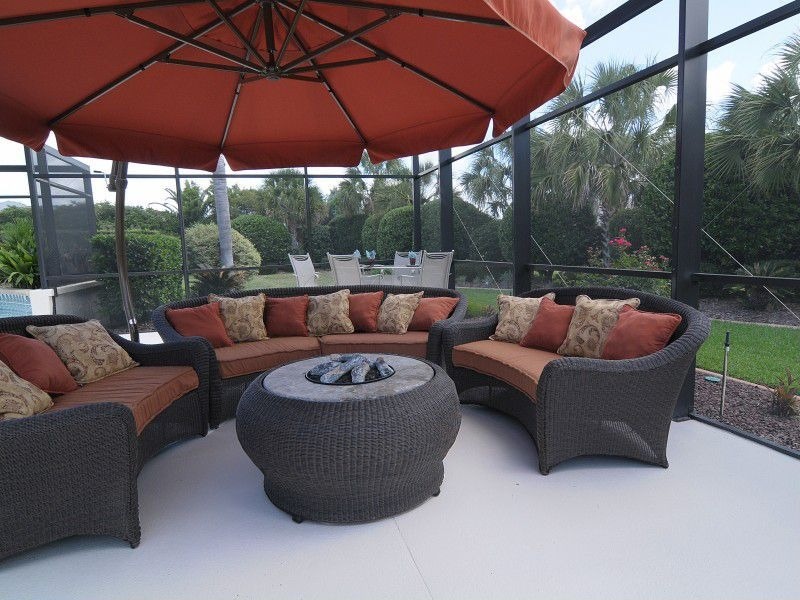 Source: Zillow Digs
"Khakis or yellow-based neutrals are out, as well as anything muddy or Tuscan-inspired," says Zillow Digs designer Marc Thee of Marc Michaels Interiors. While these muted hues can bring warmth in moderation, they feel heavy and out of place in outdoor spaces, and don't reflect this season's fresh, streamlined aesthetic.
2. Shabby chic furniture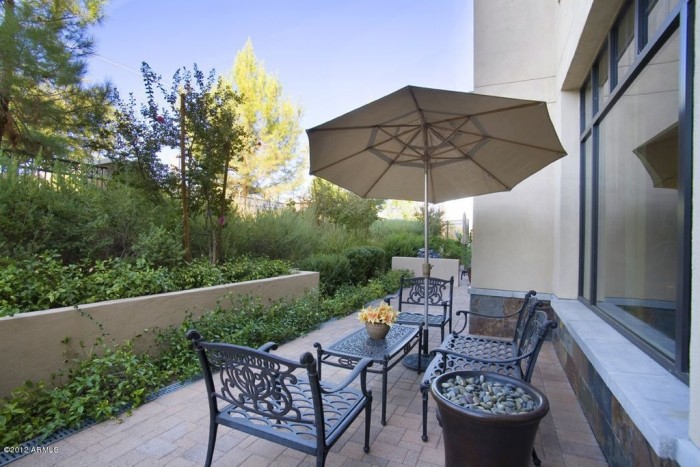 Source: Zillow Digs
Intricate, shabby chic patio sets will fade away, as summer 2015 is all about simplicity and clean lines. Detailed wrought iron patio sets will be replaced with sleek outdoor sofas and loveseats adorned with pillows and throws in this summer's hottest citrus colors.